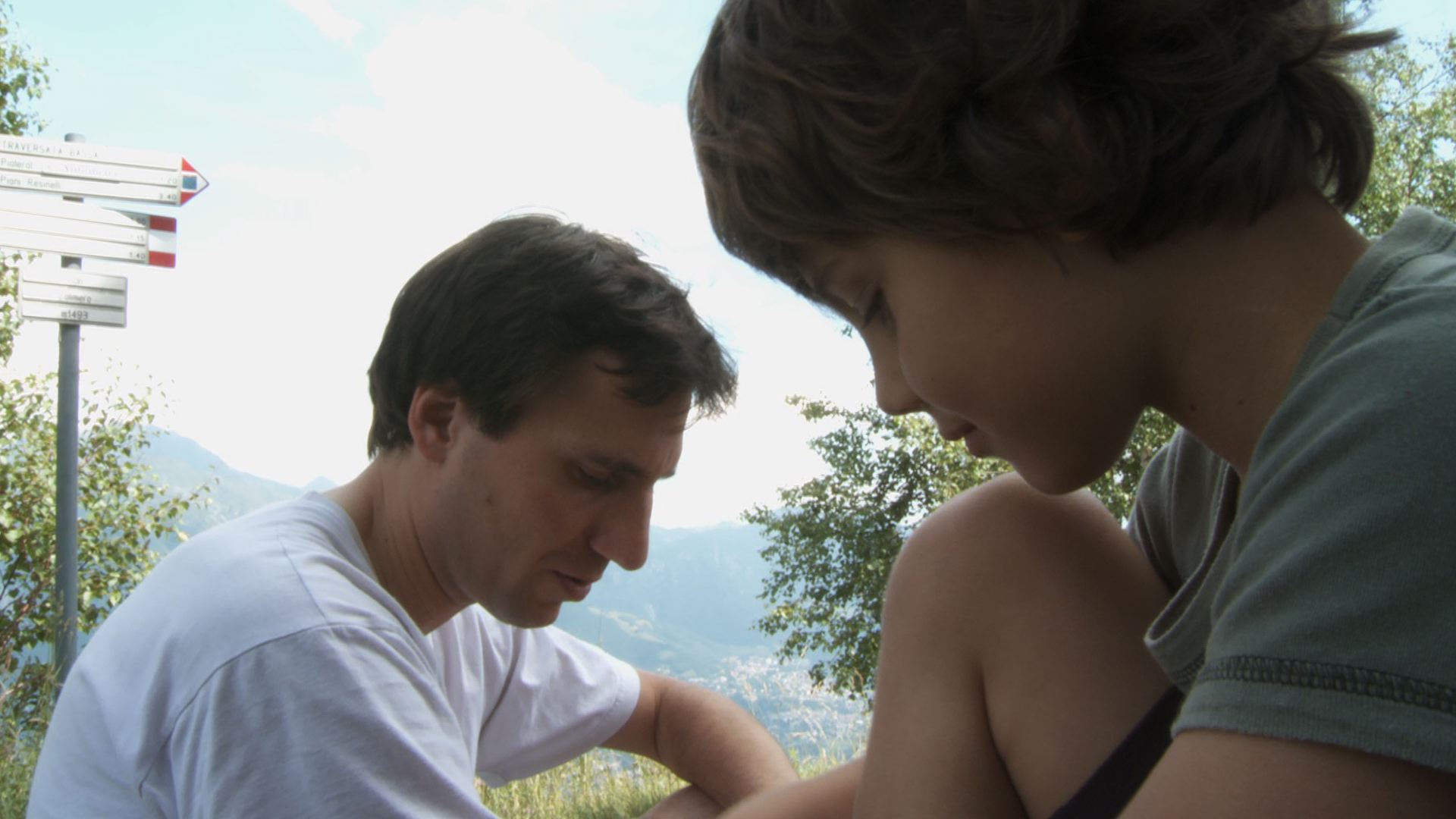 2010
Heaven without earth
a film by GIOVANNI MADERNA and SARA POZZOLI
A young father and his eight-year old child are walking up a mountain. The route they take, the nights in a tent and the open-air life they lead provide moments of closeness and dialogue.
The words they exchange talk of: their relationship with their family, love, the town the father has left and Nature all around them.
Childhood, the desire to find out things and to grow contrast with the worries of adult life..
While their journey continues, marked by encounters and discoveries that can come about in this increasingly natural landscape, father and son discuss other issues that seem to emerge from the past or suddenly bring them back to the daily routine of life in the city below them, on the plain: the occupation by the workers of a factory in Milan and the narration of the (mis)fortunes of a music producer in the Seventies.
A game of cross-references and allusions that speaks to the children we once were, and the adults we now are, interlacing individual experiences and collective history.
Is climbing ever higher and seeking farther horizons a way to distance ourselves or to grow closer to the world?
Produced by
Quarto Film
in collaboration with Rai Tre, Fuori Orario and Vivo film; with the contribution of Province of Lecco – Cultural Department
Cast
With:
Giovanni Maderna
Eugenio Maderna
Gianni Grandis (voice)
The workers of Innse in Milano and their supporters
Crew
Produced by: Giovanni Maderna
Directing, editing, sound: Giovanni Maderna, Sara Pozzoli
Sound editing & mix: Marco Saitta
Color correction & visual effects: Ercole Cosmi
Technical data
Year: 2010
Running time: 123 min
Country: Italy
Language: Italian
Format: color
Festivals and awards
Venice International Film Festival
Italian Distribution
Vivo film
download the pressbook