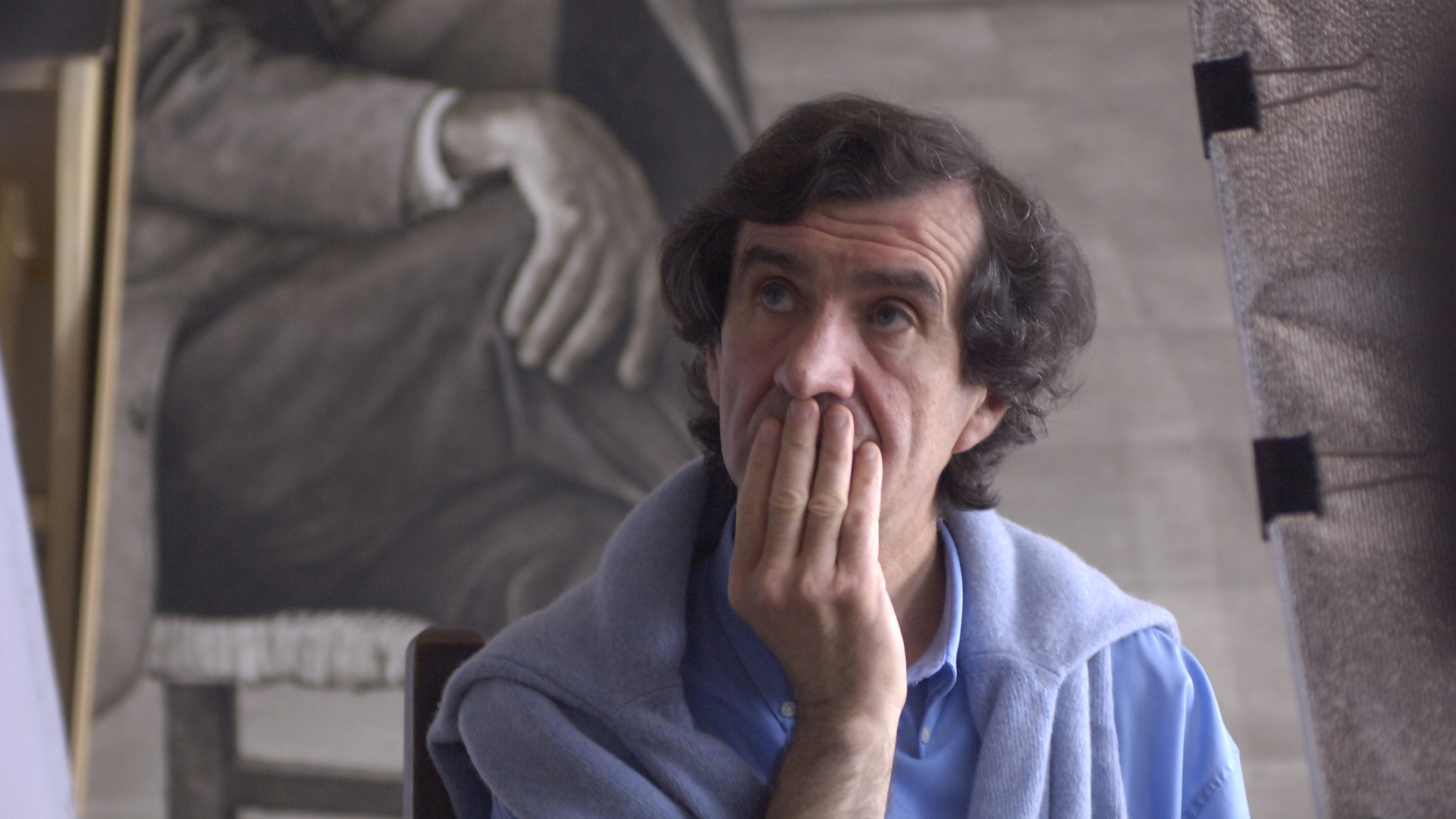 2008
Giorni in prova. Emilio Rentocchini poeta a Sassuolo
Emilio Rentocchini, major character of contemporary Italian poetry, was born and lives in Sassuolo, the world most important industrial district for ceramics production. In the collective imagination perhaps Sassuolo could be seen as a metaphor of all that poetry is not. Amidst enormous warehouses, silos and articulated lorries it is difficult "not to be swallowed up by its tiles". It becomes nevertheless the centre of an original inquiry into language. Rentocchini writes octaves in dialect he himself translates into Italian. To know him means to discover an eccentric kind of normality, made out of little manias and scanned by the monotonous rhythm of the province. It means to make acquaintance with an ordinary man and an extraordinary person at the same, a simple, though strong and intense way of thinking.
Daria Menozzi traces an intimate portrait of him, without lingering rhetorically over poetical words. The narration goes along with that of the territory and of its social and economic parabola. Though the years of the economic boom are over and it is now touched by outsourcing shoves, Sassuolo keeps on being productive. Daria Menozzi shoots the work, the ceramics dust, entering firms where the "world capital of the tiles" was born, thanks to a nearly obsessive work ethics. It's here that Emilio Rentocchini is a poet. Just as journalist Gianni Mura says – one of the characters in this film, together with Edmondo Berselli – "Sassuolo is for Rentocchini, what the hump is for Leopardi": his relationship to this land is necessary to his being a poet; it's the experience of an interior exile, coming out of a deep sense of identity and belonging.
Directed by
Produced by
Vivo Film supported by Regione Emilia-Romagna, Comune di Sassuolo, Comune di Formigine e Castelnuovo Rangone, Unione Terre di Castelli and with the contribution of System Group and Ceramiche Settecento.
Crew
Written by: Marta Donzelli e Daria Menozzi
Directed by: Daria Menozzi
Produced for Vivo film by: Gregorio Paonessa
Sound: Enrico Medri
Original soundtrack: Massimo Zamboni
Editing: Luca Gasparini /  / regia Daria Menozzi
Technical data
Year: 2006
Running time: 76 min
Country: Italy,
Original language: Italian
Format: colour, digital 4/3
Festivals and awards
Festival dei Popoli
Italia DOC – In Questo Paese
Sguardi Altrove
DOC in Tour
Premio Libero Bizzarri – DOC Film Festival.
AWARDS
Special Mention Award Italia Doc (Premio Libero Bizzarri – DOC Film Festival).
International Sales
Vivo Film
Italian Distribution
Vivo Film