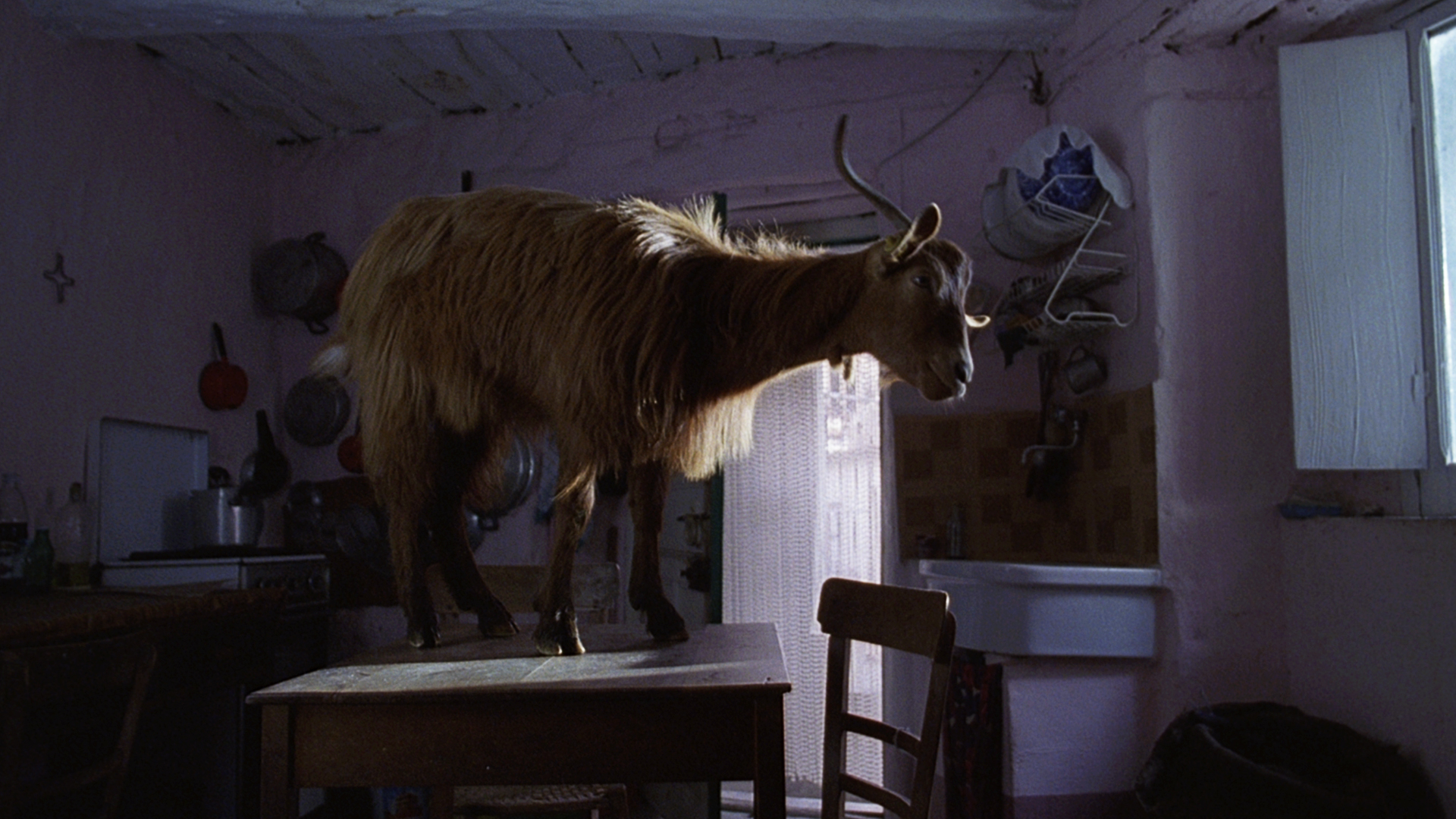 An old shepherd lives his last days in a quiet medieval village, perched high on the hills of Calabria at the southernmost tip of Italy. He herds goats under skies that most villagers have deserted long ago. He is sick, and believes to find his medicine in the dust he collects on the church floor, which he drinks in his water every day.
A new goat kid is born. We follow its first few tentative steps, its first games, until it gains strength and goes to pasture. Nearby, a majestic fir tree stirs in the mountain breeze and slowly changes through the seasons.
The tree now lies on the ground. It has been reduced to its own skeleton, and is transformed into wood coal through the ancestral work of the local coal makers. Our sight gets lost in the ashes' smoke.
Le Quattro Volte is a poetic vision of the revolving cycles of life and nature and the unbroken traditions of a timeless place. The story of one soul that moves through four successive lives.
Trailer
Directed by
Produced by
Vivo film, Essential Filmproduktion, Invisibile Film, ventura film
with the support of MiBAC – Direzione Generale Cinema, Torino Filmlab 2008, Eurimages, Medienboard Berlin Brandenburg, Fondazione Calabria Film Commission, in collaboration with ZDF/ARTE, RSI Televisione svizzera, Cinecittà Luce.
Cast
Shepherd: Giuseppe Fuda
Coal maker: Bruno Timpano
Coal maker: Nazareno Timpano
Crew
Written and directed by: Michelangelo Frammartino
Produced by: Marta Donzelli, Gregorio Paonessa, Susanne Marian, Philippe Bober, Gabriella Manfrè, Elda Guidinetti, Andres Pfaeffli
Cinematography: Andrea Locatelli
Set design: Matthew Broussard
Costume design: Gabriella Maiolo
Editing: Benni Atria, Maurizio Grillo
Sound: Paolo Benvenutti, Simone Paolo Olivero
Technical data
Year: 2010
Running time: 88 min
Country: Italy/Switzerland/Germany
Format: color, 35mm
Festivals and awards
Festival di Cannes 2010 – "Quinzaine de Réalisateurs"- Europe Cinemas Label e Palm Dog Award
Toronto International Film Festival 2010
San Sebastian Film Festival 2010
CPH Dox 2010 – Dox Award
Nastri d'Argento 2010 – Special Silver Ribbon
Ciak d'oro 2011 – Best Photography, Best Sound, Best Producer
International Sales