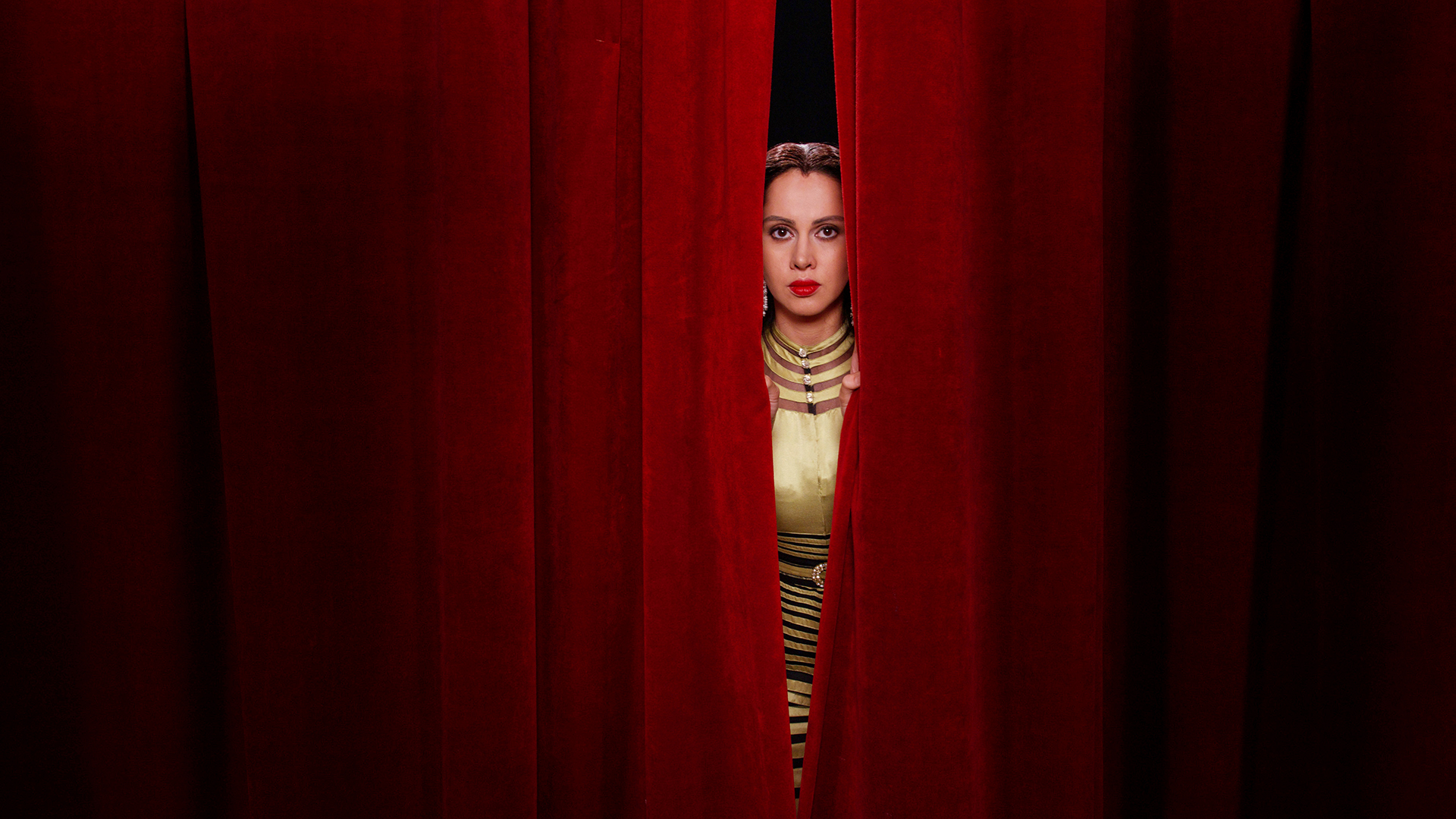 2017
Looking for Oum Kulthum
SYNOPSIS

Mitra, an ambitious artist around 40, a mother and a wife, embarks on her dream of making a film about her hero, the legendary female singer of the Arab world, Oum Kulthum.
Her film's central aim is to explore the struggles, sacrifices and the price of Oum Kulthum's success as a female artist living in a conservative male dominated society. However, the sudden disappearance of Mitra's young teenage son during film production, and the mounting difficulties of capturing the essence of Oum Kulthum as a myth, a woman, and an artist, lead Mitra to have an emotional and artistic breakdown.
Directed by
Produced by
Razor Film production,
in coproduction with COOP99, In Between Art Film, Vivo film, Schortcut Films;
in association with Doha Film Institute, in collaboration with ORF, in association with Noirmontartproduction, with the support of Austrian Film Institute, FISA – Film Industry Support Austria, Medienboard Berlin-Brandenburg, Vienna Film Fund, Regione Lazio.
Cast
Mitra: Neda Rahmanian
Ghada: Yasmin Raeis
Amir: Mehdi Moinzadeh
Ahmed/Latif: Kais Nashif

Oum Kulthum: Najia Skalli
Crew
Producers: Gerhard Meixner, Roman Paul, Bruno Wagner, Martin Gschlacht, Antonin Svoboda, Shirin Neshat, Shoja Azari
Co-producers: Beatrice Bulgari, Marta Donzelli, Gregorio Paonessa, Georges Schoucair
Executive producer: Jérôme de Noirmon
Directed by: Shirin Neshat, in collaborazione con Shoja Azari
Screenplay: Shoja Azari e Shirin Neshat in collaborazione con Ahmad Diba
Cinematography: Martin Gschlacht
Editing: Nadia Ben Rachid
Production design: Erwin Prib
Costumes: Mariano Tufano
Hair & wigs: Desideria Corridoni
Make-up: Antonello Resch
Original soundtrack: Amine Bouhafa
Recording mix: Claus-Benischke-Lang
Line producer: Ole Nicholaisen
Casting: Marwa Gabriel
Technical data
Year: 2017
Running time: 90′
Country: Germany, Austria, Italy, Qatar, Lebanon
Language: English, Arabic, Farsi
Festivals and awards
74° Mostra Internazionale d'Arte Cinematografia di Venezia – Giornate degli Autori
International Sales