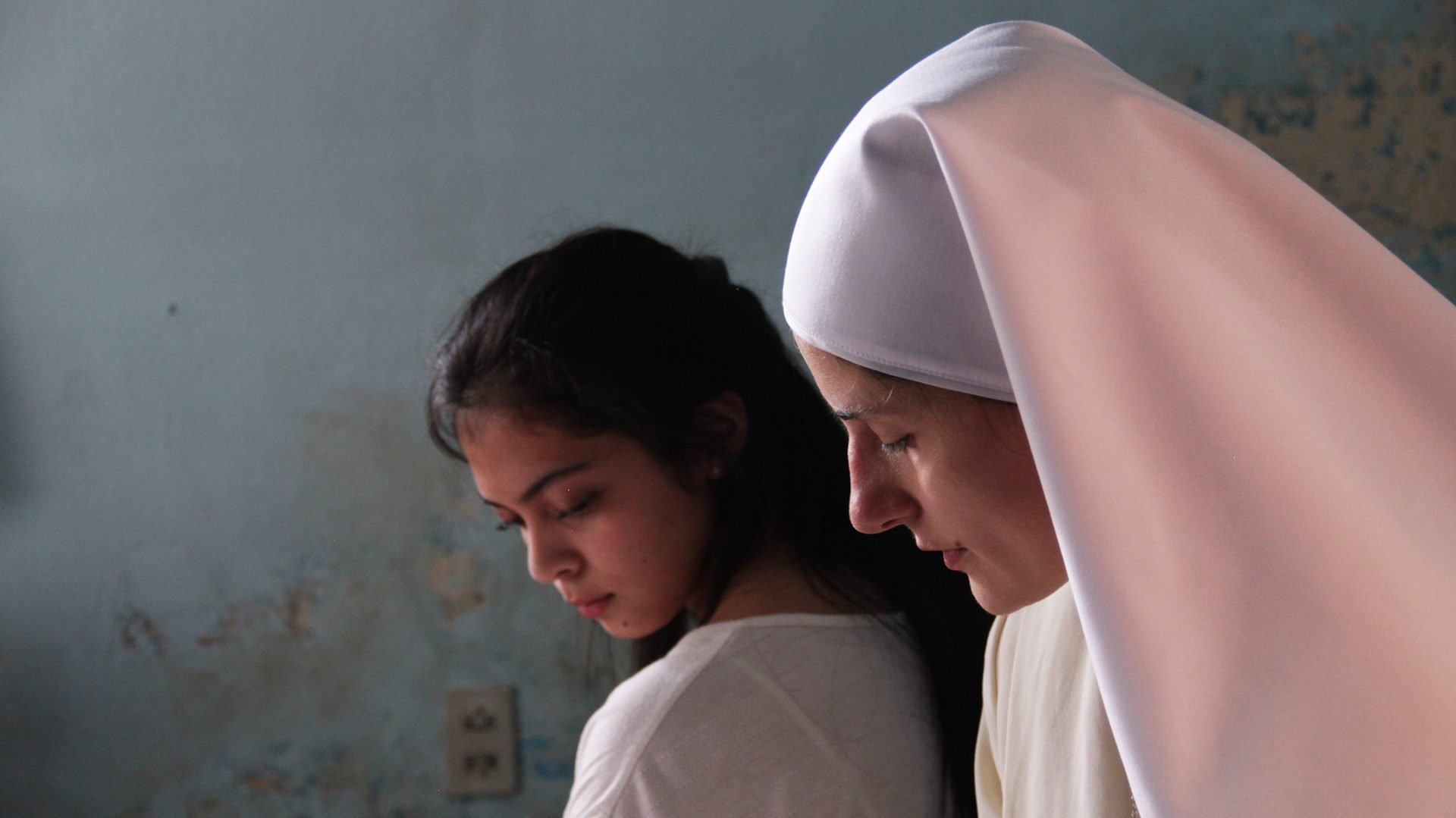 The Hogar is a paradoxical world in which the precocious maternity of a group of teen mums lives together with the vow of chastity made by the nuns who welcomed them, between rigid rules and Christian love. Sister Paola has just arrived in Buenos Aires from Italy to finish her novitiate and take her final votes at the Hogar, an Italian religious centre for teen mums in Buenos. Lu and Fati, both 17, are children abruptly converted into mothers. Three different women who will influence each other's lives and their relationship with motherhood.
Produced by dispàrte, Vivo film and Campo Cine in collaboration with Rai Cinema
funds: co-development fund MIBAC – INCAA; financing to the pre-production IDM-BLS; financing to the production IDM; contribution to the production MIBAC; contribution to the production INCAA; financing to the co-production IBERMEDIA; fund to the co-productions Lazio Cinema International; ARTE Prize.
written and directed by Maura Delpero
cinematography: Soledad Rodriguez
cast: Lidiya Liberman, Agustina Malale, Denise Carrizo, Marta Lubos, Renata Palminiello, Isabella Cilia
Trailer
Directed by
Produced by
(Italiano) dispàrte, Vivo film con Rai Cinema, Campo Cine
con il sostegno del fondo di co-sviluppo MIBAC – INCAA; finanziamento alla pre-produzione IDM-BLS; finanziamento alla produzione IDM; contributo alla produzione del MIBAC; contributo alla produzione INCAA; finanziamento alla coproduzione IBERMEDIA; fondo per le co-produzioni Lazio Cinema International; premio ARTE.
Cast
(Italiano) Suor Paola: Lidiya Liberman
Fatima: Denise Carrizo
Luciana: Agustina Malale
Nina: Isabella Cilia
Michael: Alan Rivas
Suor Pia: Livia Fernán
Direttrice: Marta Lubos
Suor Bruna: Renata Palminiello
Crew
(Italiano) Regia e sceneggiatura: Maura Delpero
Fotografia: Soledad Rodríguez
Scenografia: Yamila Fontán
Costumi: Jam Monti
Montaggio: Ilaria Fraioli, Luca Mattei
Suono in presa diretta: Vincenzo Urselli
Montaggio del suono: Federico Cabula, Alessandro Fusaroli
Trucco: Dolores Gimenez
Acconciature: Asmae Allaoui
Technical data
(Italiano) Anno: 2019
Durata: 90′
Paese: Argentina/Italia
Lingua: Spagnolo
Festivals and awards
(Italiano) Locarno Film Festival 2019 – Concorso Internazionale
Menzione Speciale – Premio Europa Cinema Label – Premio Giuria Ecumenica – Secondo premio Giuria Giovani
International Sales
(Italiano) Charades