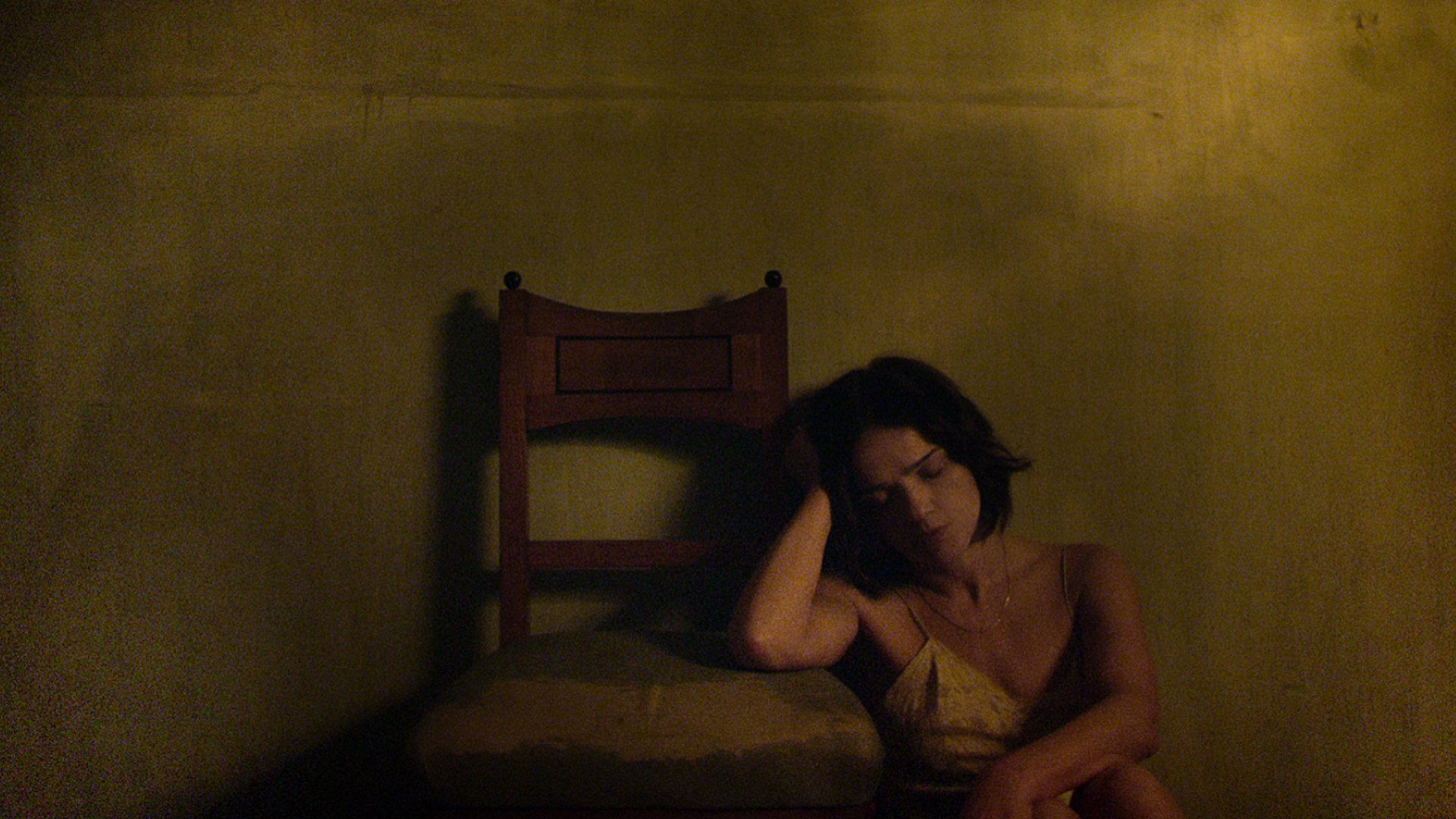 It is the dead of night and Molly, in her bed, cannot get to sleep. Next to her face are the feet of her husband Leopold, who fell asleep upside-down and fully dressed. Molly's voice, her irreverent, tragic, and childlike spirit, will lead us on a journey through her life and the people who inhabit it, whether living or imaginary. The present time is then interwoven with a past that haunts her and a future that offers her what she feels she has lost, forever.
Directed by
Produced by
Ubulibri, In Between Art Film and Vivo film
with the support of Ministero per i Beni e le Attività Culturali e del Turismo. Direzione Generale per il Cinema and Roma Lazio Film Commission.
Cast
Molly Bloom: Chiara Caselli
Leopold Bloom:  Enrico Carotenuto
Landlady: Elisabetta De Vito
Servant: Lilian Sassanelli
Daughter: Nicole Guerzoni
Poet: Lorenzo Ciambrelli
Boylan, the lover: Giacomo Gonnella
Crew
Produced by: Jacopo Quadri, Beatrice Bulgari, Marta Donzelli and Gregorio Paonessa
Adapted from: Ulysses by James Joyce
Cinematography: Matteo Cocco
Editing: Enrica Gattolini
Costumes:
 Paola Lo Sciuto
Set design: Barbara Bessi
Sound: Antonio Barba
Technical data
Year: 2016
Running time: 20 min
Country: Italy
Language: Italian
Format: color, 1:85
Festivals and awards
73. Venice Film Festival – Orizzonti
Special Award Corti d'Argento 2017
19. Genoa Film Festival – Award for best director
Montreal – BEST OF VENICE SHORTS
Bari International Film Festival – special event
International Sales