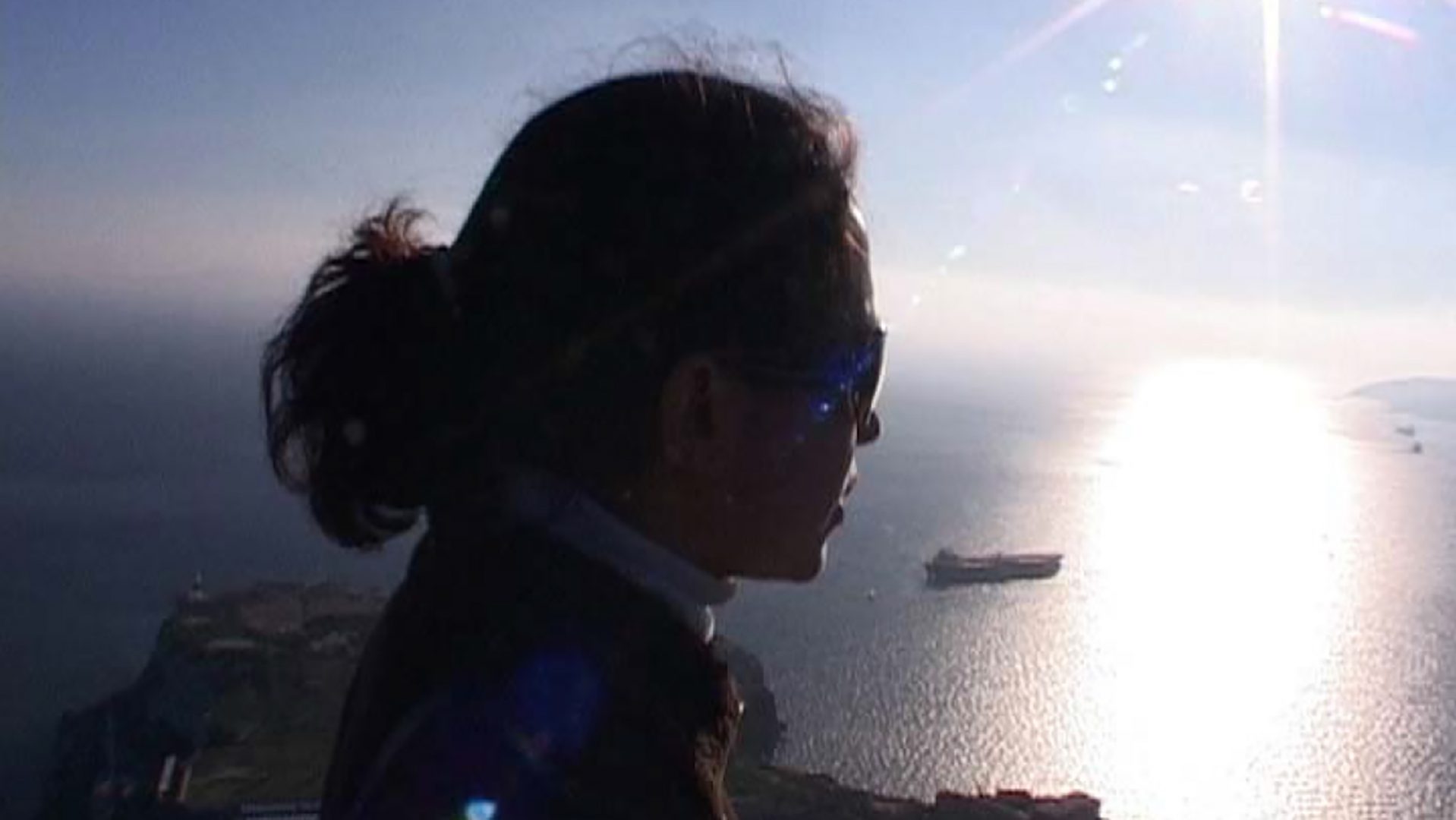 2008
Borders of Europe #1 Ceuta and Gibraltar
CONFINI D'EUROPA (BORDERS OF EUROPE)
a six-documentary films-series by Corso Salani
produced by Vivo film
in collaboration with RAI 3 Fuori orario
While the never-ending flux of mass tourism seems to have reached all destinations and taken possession of every distant corner on Earth, a few places are still resisting the assault. Some of them even exist in Europe: spaces where attractions, social contradictions and geographic peculiarities are gathered together. Because such places are unknown to most of us, Borders of Europe traces a journey to forgotten but fascinating corners of the European continent. These marginal areas possess a secret beauty, an intimate "borderline" poetry. Director Corso Salani's six-stage journey leads him to discover uncertain, forgotten realities. He shows us particular contexts and controversial situations, fascinating for their "borderline" qualities. In some cases, we discover a bridge between different cultures and worlds. Under various pretexts, each journey also involves a different female guide. Together, they represent the multiple faces of femininity. These strongwilled, stubborn, intelligent women are simultaneously travelling companions, accomplices, and even a mirror through which he observes himself. They are sensitive and complex creatures, investigated and laid bare by the movie camera, which captures their skin, mutable as a landscape, reflecting the secret beauty of things.
Borders of Europe #1 Ceuta and Gibraltar
Original title: Confini d'Europa #1 Ceuta e Gibilterra
a FILM by CORSO SALANI
There's a place at the end of Europe where, in just a few square kilometers, one finds insoluble political problems, territorial claims, customs inflexibility, economic conflict, and even the threat of war. This sort of thing may be normal in other parts of the world, but these territories belong to two Western European allies, Great Britain and Spain. The UK owns tiny Gibraltar, which is surrounded by Spain. Spain insists Gibraltar is and has always been Spanish. Across the Straits, in Africa, Spain itself owns the city of Ceuta, which is entirely surrounded by Morocco… In Ceuta and Gibraltar it's up to a young actress from Madrid to discover how life works in such peculiar places. Her task is to collect hints and clues in order to build a fictional character for a hypothetical film to be shot in the border zone.
Directed by
Produced by
Vivo film in collaborazione con RAI 3 Fuori orario
Cast
con Ana Sanchez Gomez
Crew
Regia: Corso Salani
Sceneggiatura e montaggio: Vanessa Picciarelli e Corso Salani
Fotografia e riprese: Sebastiano Bazzini
Prodotto da: Gregorio Paonessa per Vivo film
Technical data
Anno: 2006
Durata: 54′
Paese: Italia
Lingua originale: Italiano
Formato: Digital 4/3
International Sales
Vivo film
Italian Distribution
Vivo film